Full Spectrum CBD Hemp Oil Natural therapy
For you, your family and pets
Mi Vida Natura is renowned for providing genuine information and quality products.  If we recommend it, we have tried and, and if we have tried it we have researched it. 
The revolutionary CBD oil is taking the world by storm. This amazing natural oil is suitable for women who are on their hormone balance journey.
 CBD Hemp Oil is very compatible with  ProgesterAll Balancing Cream and has been giving very satisfactory results from our customers who have tried it as a complimentary medication. 
What is CBD Oil?
Cannabidiol is a popular natural remedy used for many common ailments and has been evident and used for hundreds of years.
Better known as CBD, it is one of the 104 chemical compounds known as Cannabinoid found in the cannabis or marijuana plant.
Tetrahydrocannabinol (THC) is the main psychoactive cannabinoid found in cannabis and causes the sensation of getting "high" that's often associated with marijuana.
However CBD oil or the products in which is it an ingredient is not psychoactive. CBD oil is restoring lives around the world, people are becoming pain free, stress-free and most of all they are getting their lives back to normal and are free of the many painful and bothersome illnesses today.
How CBD Oil helps to cure so many ailments, one  drop at a time?
Recently researchers and scientists have discovered that certain components of marijuana, including CBD, are responsible for its pain-relieving effects.
The body produces endocannabinoids, which are neurotransmitters that bind to cannabinoid receptors in your nervous system. The body is in fact full of receptors, just waiting for it and able to receive it.
The human body´s system called "the endocannabinoids system" (ECS is involved in regulating a variety of functions including sleep, appetite, pain and immune system response, for this reason, our bodies are actually able to respond to treatment with such a great result that we feel generally much improved in a very short time.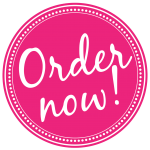 Chronic Pain Associated with Inflammation and Arthritis
Studies have shown that CBD has greatly helped reduce chronic pain by impacting endocannabinoids receptor activity, reducing inflammation and interacting with neurotransmitters.
Inflammation is at the core of many illnesses and if it can be addressed with CBD the rest of the body will slowly fall into a state of wellbeing that it may have not known for some time.
 How do I use it? What strength should I buy?
CBD oil is easy to use and for the majority of first-time users, the ideal strength is 2,5%. This should be used as follows: 1 drop under the tongue – 4 times a day for 3 days, then 2 drops under the tongue – 4 times a day for 3 days, then 3 drops, then 4, then 5.
So over a period of 15 days, you will have slowly worked your way to a reasonable strength and then you can now move onto to the next stage – 5% CBD Full Spectrum Hemp Oil.
Depending on your symptoms your consultant will inform you the best way to follow up the dosage.
For hormone-related symptoms, we recommend women also start to use the 2,5% bottle, then move onto the 5% and use this 2 drops 4 times a day for the next month, then 2 drops 3 times a day for the next month. Full details will be provided including a drop-counting control sheet for your CBD oil planning.
How long will I be using it before I see results?
CDB Oil is a naturally occurring phytoactive product.
It will work according to your symptoms,  including symptoms you are not aware that you had or were suffering from.
When trying a new therapy, it is always advisable to have a positive attitude.
Try your best to make a few lifestyle changes, take some time out for yourself and meditation or relaxing exercises. The complement of each will work together well.
Chronic pain and arthritis may take a little longer to diminish, especially if a person has had these aches and pains for many years.
It is wise to remember that you may have some bone deformation. Continual use will ease the pain. Have patience.

CBD Oil may reduce Anxiety and Depression
Anxiety and depression are common mental health disorders that can have devastating impacts on health and well-being.
Women who are experiencing the "Change of Life" will relate to this, and what better way to balance the female hormones than with a natural therapy such as CBD, a balanced diet, gentle exercise and ProgesterAll Balancing Cream.
According to the World Health Organization, depression is the single largest contributor to disability worldwide, while anxiety disorders are ranked sixth, this is not including women with menopause hormone imbalance symptoms. CBD oil will most certainly easy anxiety and depression with time and patience.
Insomnia and Stress
Anxiety, insomnia and depression are usually treated with pharmaceutical drugs, which can cause a number of side effects including drowsiness, agitation, insomnia, sexual dysfunction, headaches and are very addictive.
CBD oil is the perfect choice for the treatment of both depression and anxiety, this is proving popular with people who have never tried a natural approach to such symptoms, but after trying CBD oil for 3 months, they admit that they would never return to these prescriptive drugs other than prescribed for certain illnesses or infections. 
Patients undergoing chemotherapy – CBD may also help reduce chemotherapy-induced nausea and vomiting, which are among the most common chemotherapy-related side effects for those with cancer. Though there are drugs that help with these distressing symptoms, they are sometimes ineffective, leading some people to seek alternatives.
kin Conditions – Acne & Psoriasis are common skin conditions that affect more than 10% of the population. Based on recent scientific studies, CBD oil may help treat acne due to its anti-inflammatory properties and ability to reduce sebum production.
Psoriasis is usually caused by stress and anxiety, so treating this with CBD oil and products, the stress will ease away and the skin caps should start to heal with time. CBD may have beneficial effects on acne due to its anti-inflammatory qualities and its ability to control the overproduction of sebum from the sebaceous glands. CBD oil mixed with coconut oil is a ideal lotion for scalp psoriasis.
Neuroprotective Properties
Researchers believe that CBD's ability to act on the endocannabinoids system and other brain signalling systems may provide benefits for those with neurological disorders.
In fact, one of the most studied uses for CBD is in treating neurological disorders like epilepsy and multiple sclerosis. Though research in this area is still relatively new, several studies have shown promising results.
CBD was also shown to reduce the progression of Alzheimer's disease in test-tube and animal studies.
CBD Oil Could Benefit Heart Health
Recent research has linked CBD with several benefits for the heart and circulatory system, including the ability to lower high blood pressure. 
High blood pressure is linked to higher risks of a number of health conditions, including stroke, heart attack and metabolic syndrome.
People with other heart complaints including Broken Heart Syndrome –Takotsubo Cardiomyopathy can also be ideal candidates for trying CBD oil due to the anti-anxiety and relaxing effect on the system.
Researchers have suggested that the stress and anxiety reducing properties of CBD are responsible for its ability to help lower blood pressure.